The Brewery
When Capital Pubs took over and refurbished Ganlon's Irish Pub just opposite Brockwell Park on the Brixton-Herne Hill borders in 2007, they shrewdly devided to install a microbrewery. Perhaps they were encouraged by their earlier microbrewery installation at the Cock and Hen over at the foot of the North End Road, Fulham SW6 (now a Youngs pub, and now, like Youngs, breweryless). There the recipes for two beers, Beaver and Weasel were developed. The five barrel plant in South East London brewed its first brew on 19th September 2007.
In 2010 the original Florence Brewer, Tony Lennon, left for pastures new, and after a few months of the kit being idle Peter – who was  looking for a new opportunity after over 10 years working at Meantime Brewing in Greenwich – saw his chance and implored the Florence team to let him run the brewery. Happily, the Florence was his local, so they knew him and let him run it with them on a profit share basis. Peter, who felt that he had won the lottery (after all how many brewers find themselves with a vacant brewery at the end of their road?), then spent 2011 getting control of the brewery, reducing costs, improving product yields and consistency.
In September 2011 Greene King bought the Capital Pub Company, and having proved the business case for the brewery he was keen to convert a gentlemen's agreement with the Florence management team into a more secure trading relationship with the more corporate minded Greene King.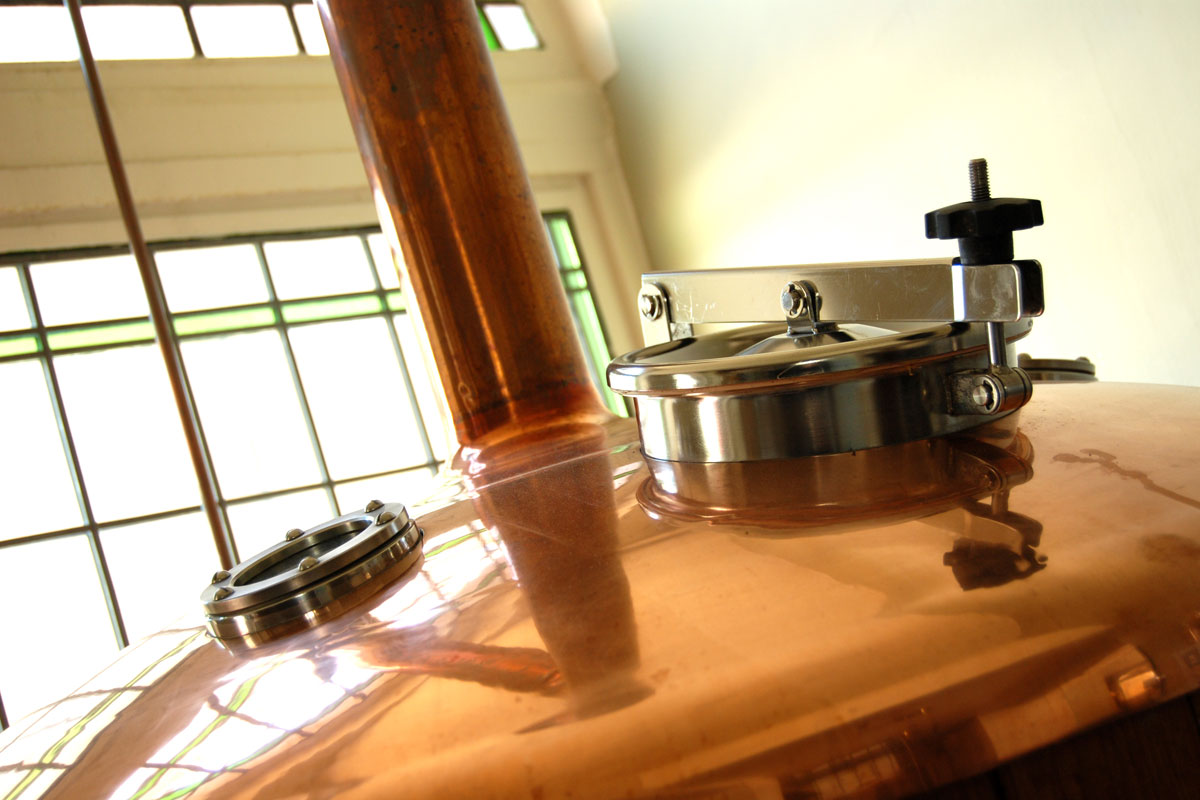 In April 2012 Peter successfully concluded the purchase of the Florence Brewery from Greene King, in a groundbreaking deal that sees one brewery operating out of the premises owned by another. The purchase of the brewery will enable Peter to continue to produce the existing Florence beers for the exclusive benefit of pubs within the Capital Pub group, but he is also to use the surplus capacity in the brewery to produce a new range of beers under the A Head In a Hat brand.
The new range of beers will enable Peter to pursue his passion for reminding people how central beer is to British culture, by enabling him to delve into old brewing archives* and recreate old beers and beer styles from long British London breweries. Florence beers are part of the contemporary world of craft brewed beer served in a thoroughly modern urban pub environment. A Head In A Hat beers give modern drinker a chance to savour the past – literally.